Elixir Haus
Indulgent tinctures for the bold
Indulge at the Elixir Haus outside Orchestra Hall. Bold shots and classic flavors, crafted to warm quickly. Open before each concert and during intermission.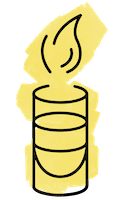 Menu: Find Your Elixir of Choice
INDULGENT SHOTS | $9
ALCHEMY
Referent Horseradish Vodka
Horseradish infused vodka with mystery pickle
HOLY GRAIL
Dampfwerk Aquavit
Infusion of bourbon adds warmth, sweet and savory
CURE ALL
Gamle Ode Holiday Aquavit
Sip like a fine cognac or embrace a shot of dill, caraway & juniper
REMEDIATE
Hetta
An American twist on a cold nordic glögg
LAST WÖRD
Pfefferminz³
Peppermint Liqueur, 12 botanicals with herbal backbone
WINE/PROSECCO | $12
La Marca Prosecco
Twenty Acres Chardonnay
Shooting Star Cabernet
SPIRITS | $12
Enjoy as a sipper or add to hot chocolate or coffee
Amaretto Disaronno
Baileys Irish Cream
Kahlua
Courvoisier
Grand Marnier
Jameson Irish Whiskey
ALSO AVAILABLE
SPRING WATER | $3
HOMEMADE HOT CHOCOLATE | $4
DRIVEN COFFEE | $4
Get Social + Enter to Win
Share a photo of you and your elixir of choice outside at Orchestra Hall for a chance to win a MNOrch branded blanket. Post on Instagram or Facebook with #MNOrch to enter. Winner selected each weekend.